Kuala Lumpur (April 10): The Malaysian Housing Price Index (HPI) fell by 9.4% and 2.3% respectively, in 1998 and 1999 due to the Asian Financial Crisis, before returning to growth in 2000.
This article first appeared in edgeprop.my. View source here.
The Malaysian GDP sank 7.4% in 1998, but was trending up from 1999. The property market was swift to follow the recovery due to strong demand and rapid economic growth.
During the global financial crisis in 2008, house prices in Malaysia continued to steadily rise despite negative GDP growth.
This time around, Bank Negara Malaysia (BNM) expects GDP growth in 2020 to be between -2% and 0.5% while the World Bank had recently revised Malaysia's GDP growth from 4.5% to -0.1%.
Getting out of the downturn this time around could be more difficult as it involves a major public health issue that is the Covid-19 pandemic, which has, together with other economic issues, impacted the economy not just in the country but globally.
Estimations on economic recovery range from months to years, and similarly, the property market would possibly enter into a down cycle before recovering.
How bad would the housing market be impacted? A pessimistic Nawawi Tie Leung Property Consultants director and regional head of research and consulting Saleha Yusoff estimates that the drop in house prices this time will be worse than that in 1998 at between -10% to -15%, with housing transaction volume declining at a similar rate to 1998's downturn (at -30%).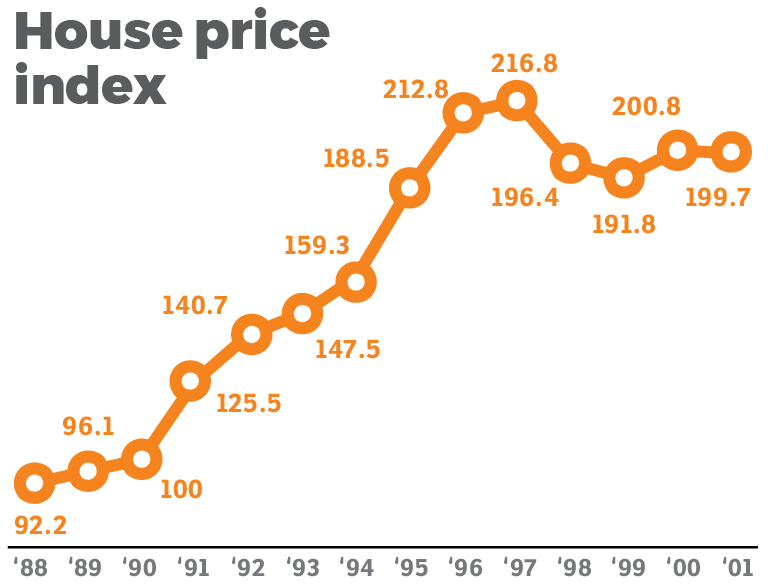 "Buyers are not buying and developers are holding back new launches. Instead of slashing new launch prices and compressing their profit margin, developers might focus on clearing existing stock and delay new launches," Saleha tells EdgeProp.my.
"For developers, striving to break even may be more realistic than trying to make profit by launching new projects," she adds.
However, property consulting firm Firdaus and Associates Property Professionals Sdn Bhd founder and managing director Firdaus Musa does not foresee a meltdown in the property market similar to the one seen during the Asian Financial Crisis, which was caused by the collapse of the financial system.
This time, he feels that the drop in property transactions will come at a more gradual pace, depending, of course, on the overall economic situation.
Recovery might take some time
One thing's for sure, don't expect a recovery anytime soon. The Covid-19 outbreak has triggered the Movement Control Order (MCO) which has partially locked down the nation since March 18 as Malaysians are forced to stay at home, putting the brakes on property transactions.
However, Firdaus believes that once the MCO is lifted, there is potential for activities to restart but it will take a longer time for the market to be fully "reactivated".
"It will only bounce back once the economy is back on track," he says.
To strengthen household incomes and bolster cash flow of businesses amidst the virus outbreak, the government had announced the first stimulus package worth RM20 billion on Feb 27 and the second worth RM230 billion on March 27 with an additional RM10 billion announced on April 6.
The country's economic situation post-MCO will depend somewhat on the effectiveness of the economic stimulus packages over the next few months. BNM had also an­nounced a six-month moratorium on all bank loans except for credit cards from April 1 for small and medium enterprises (SMEs) and individuals.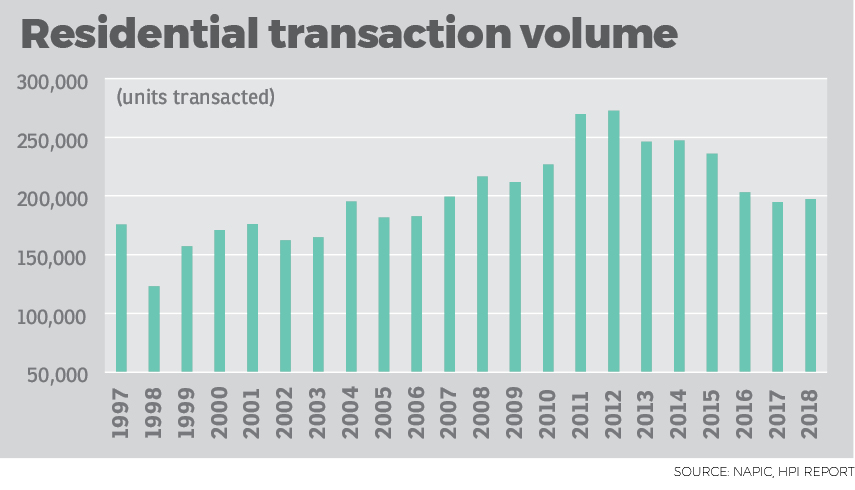 Real Estate and Housing Developers' Association (Rehda) president Datuk Soam Heng Choon says a recovery will depend on how fast the nation can get over the pandemic, as well as how fast the world economy could get back to normal.
"We need all major economies such as the US, the UK and China to be back up before the local economy could really recover," he tells EdgeProp.my.
The current economic downturn will pose a serious challenge to Malaysia's financial resilience and there will be those who would not be able to weather the storm.
"Before the property market can recover, we have to focus on restoring businesses, employment, increase purchasing power as well as discovering new economic opportunities," he adds.
Good time for homebuyers
According to Firdaus, after the six-month loan moratorium provided by banks from April 1, there could probably be a surge in non-performing loans leading to panic sales that will see properties selling below market value.
As real estate is not listed as an essential service for the MCO period, sale galleries have been closed and no site visits and property viewings are allowed. Hence property sales have come to almost a standstill.
"Efforts to sell properties will resume aggressively after the MCO ends as the developers and real estate agents are hungry," Firdaus notes.
This means that there could be bargain buying opportunities, especially from property owners and developers who have been greatly affected by the MCO period.
However, he warns that to gain returns on investment may take a long time, hence those who are looking to buy will need to have strong holding power.
"With better chances to bargain, I would say this is a good time to search for good homes for own-stay. For investors who can stand to wait for longer-than-normal capital appreciation and are able to accept slower rental growth, this would be a good time to increase their property portfolio," he notes, adding that the current situation is also a chance for investors to review their goals and strategies.
Saleha concurs that this is a good time for people to buy for their own stay, but she also warns that it may be harder now to get loans from banks as financial institutions may not be very excited about giving out loans during the current low-interest rate environment. BNM had reduced the overnight policy rate by 25 basis points to 2.5% on March 3 for the first time in 10 years.
Property investors, on the other hand, may want to think twice before buying, considering the sluggish rental market and the economic uncertainties, she adds.
Nevertheless, Rehda's Soam opines that property is still a relatively good asset to invest in, in view of the volatile stock market, low bond yields and low fixed deposit rates.
"Every kind of investment has been beaten down (in the current crisis). If you put money in the bank, you will be poorer in, let's say, five years because of inflation. Hence, at this moment, one can choose to hedge his or her money with property.
"Besides, Malaysia is still a safe place to stay, and the weak ringgit makes our property attractive to foreign buyers," he adds.
Five challenges faced by the property market in 2020
Uncertainty of virus containment

Containing the spread of the new highly contagious Covid-19 virus remains a huge challenge. While the government and the people are doing their parts to help curb the spread, there will be no light at the end of the tunnel until effective vaccines are created.
Gloomy economic outlook

While controlling the virus is now top of the agenda, there are still many risk factors clouding the scene, such as depressed oil prices, ongoing tensions between the US and China and domestic political turbulence, just to name a few.
Cautious spending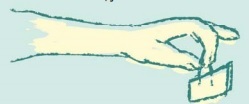 People tend to hold back on large ticket purchases amid worries of losing jobs and income. The cautious attitude will only be lifted after more clear signals on market recovery appear.
Existing overhang unsolved

Even before Covid-19 reared its head, the Malaysian property market was already in a prolonged slowdown. Property transaction volume and value declined over 2015 to 2017, before a marginal increase in 2018.
Adding to the slowdown is the issue of property overhang. According to data from the National Property Information Centre, there were 31,092 overhang residential units worth RM18.77 billion as at 3Q2019 compared with 10,897 units worth RM4.92 billion in 2015.
Strict lending policy

Bank Negara has cut overnight policy rate to 2.5% early March 2020, the lowest since May 2010, which will likely affect banks' net interest margin. Furthermore, non-performing loans are expected even with the central bank's six-month moratorium on loans. Hence banks may become even more selective with lending.