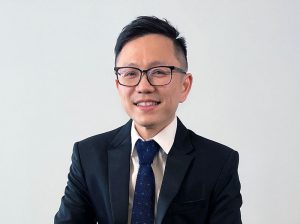 KUALA LUMPUR – January 24, 2022 – Property consulting firm Nawawi Tie is pleased to announce the promotion of Daniel Ma to Deputy Managing Director. The firm recognises Daniel through his exemplary leadership and partnership with clients, which have played a contributory role in the growth of Nawawi Tie's operations over the years.
Daniel, who is the Head of Valuation, will continue to oversee and expand the firm's valuation advisory line of business which he has been leading since he joined in 2012. With over 24 years of experience, he has been involved in the valuation of various types of properties including office buildings, shopping malls, hotels, golf courses, and plant and machinery, including for submission to the Securities Commission Malaysia, Bursa Malaysia, Hong Kong Stock Exchange and Singapore Exchange for Initial Public Offer and Reverse Take Over, financial reporting and compulsory land acquisition.
Managing Director, Eddy Wong comments: "This is part of our plan to put a new leadership team in place which will take the firm to new heights. Daniel has been at the forefront of the firm's recent rapid growth, having played a key role in transforming the business and growing new business relationships with clients."
Chairman Dato' Nawawi adds: "His many contributions to Nawawi Tie include bringing new corporate accounts to the firm's clientele over the past several years. We are confident that Daniel would help lead the firm to achieve new levels of success."
Nawawi Tie is part of the Edmund Tie Group with more than 400 skilled professionals in the region with offices in Malaysia, Singapore, and Thailand, and offers a comprehensive suite of agency and professional services including investment advisory, business space and retail, residential agency, valuation, research and consulting, and property management.