Q1 2022 Real Estate Times Malaysia
Optimism recovers as the country enters endemic phase
Key Highlights:
The national economy grew by 3.6 per cent in Q4 2021, following a 4.5 per cent contraction in the prior quarter. The growth was due to the resumption of economic activities across the nation, as all states have entered the final phase of the National Recovery Plan (NRP). Key drivers were manufacturing, services and agriculture sectors. The overall real GDP growth for 2021 registered at 3.1 per cent.
The manufacturing sector grew by 9.1 per cent supported by strong external demand due to the
continued upcycle in global technology.
The continued growth in the private services subsector and wholesale & retail trade contributed to the 3.2 per cent growth of the services sector.
The agriculture sector recorded a growth of 2.9 per cent as the market rebounded for oil palm production and other agriculture sub-sectors.
Due to the weakness in building construction activity, the construction sector plummeted by 11.9 per cent, though the drop was lower than the previous quarter by 20.7 per cent.
Malaysia experienced healthy employment growth during the final quarter of 2021, as the adult vaccination rate reached 95.5% and more business activities resumed. The unemployment rate fell to 4.3 per cent, the lowest rate since the pandemic began in
early 2020.
The headline inflation during the same quarter rose to 3.2 per cent (Q3 2021: 2.2 per cent), attributed to the normalisation in electricity prices following the lapse of the three-month electricity bill discount implemented in July 2021.
Business Confidence Index (BCI) skyrocketed to 122.0 points, recording an increase of 6.6 per cent year-onyear due to the rise in domestic & export demand and improvement in capacity utilisation.
On the contrary, Consumer Sentiment Index (CSI) dipped below the 100-point threshold level to 97.2 points in Q4 2021.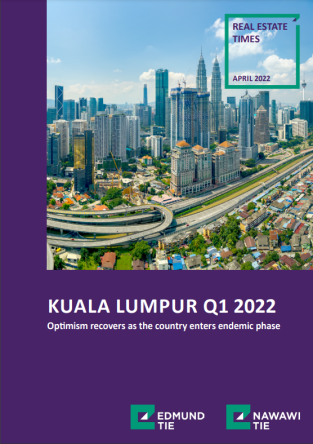 Get the report
Complete this form to download
By submitting the form above, you agree to Nawawi Tie Leung's Data Protection Policy.