Q4 2021 Real Estate Times Malaysia
Gradual recovery on the back of positive economic outlook
Key Highlights:
Budget 2022 unveiled a total allocation of RM332.1 billion. The expansionary budget generally focuses on reviving the economy and addressing the repercussions of COVID-19. The budget includes funding for schemes that will boost national employment and businesses, particularly SMEs and micro-SMEs.
Transactions this quarter were primarily development lands as well as industrial assets.
Land sales have been a growing trend for developers looking to strategically increase their land banking and to strengthen future pipeline projects' launches.
With the ongoing correction, the rental and occupancy rate for prime offices in Golden Triangle decreased 1.3% and 0.3% q-o-q respectively. On the other hand, prime office buildings in KL Sentral and Mid Valley/KL Eco City remained resilient, as they recorded stable rental trends and minimal drop-in occupancy rates.
In Q3 2021, retail sales recorded negative growth of -27.8% y-o-y, lower than the initial projection of 15.1%. Given the lower growth
rate recorded in Q3 2021, RGM has further revised downwards the retail sales growth forecast for 2021 from 0.8% to 0.5%.
We anticipate several property-related incentives under Budget 2022 to invigorate the property market. The exemption of Real
Property Gains Tax (RPGT) for properties sold after the sixth year will stimulate activities in the secondary market. The government
has also allocated RM2 bn of housing credit guarantee scheme to assist gig workers and small traders, and RM1.5 bn allocation of
Rumah Mesra Rakyat for the B40 group.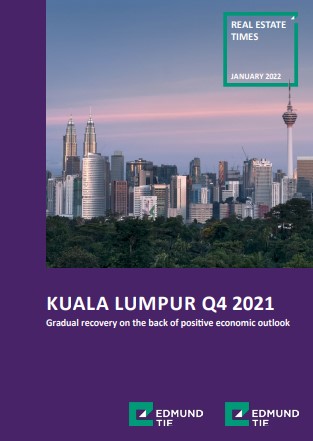 Get the report
Complete this form to download
By submitting the form above, you agree to Nawawi Tie Leung's Data Protection Policy.