Key Highlights:
The market is expected to be static in the second half of 2023 due to the inflationary pressure and lack of catalysts.
Demand for office space remained steady while the demand for flexible/co-working spaces improved during the quarter and is expected to grow throughout the year.
Despite an uptick in the retail leasing market, we expect mixed performances in the sub-sectors.
The price and rental of high-end condominiums remain unfazed. Cost-of-living continues to be an outgrowing issue, with developers actively looking for ways to launch their products targeting first-time homebuyers.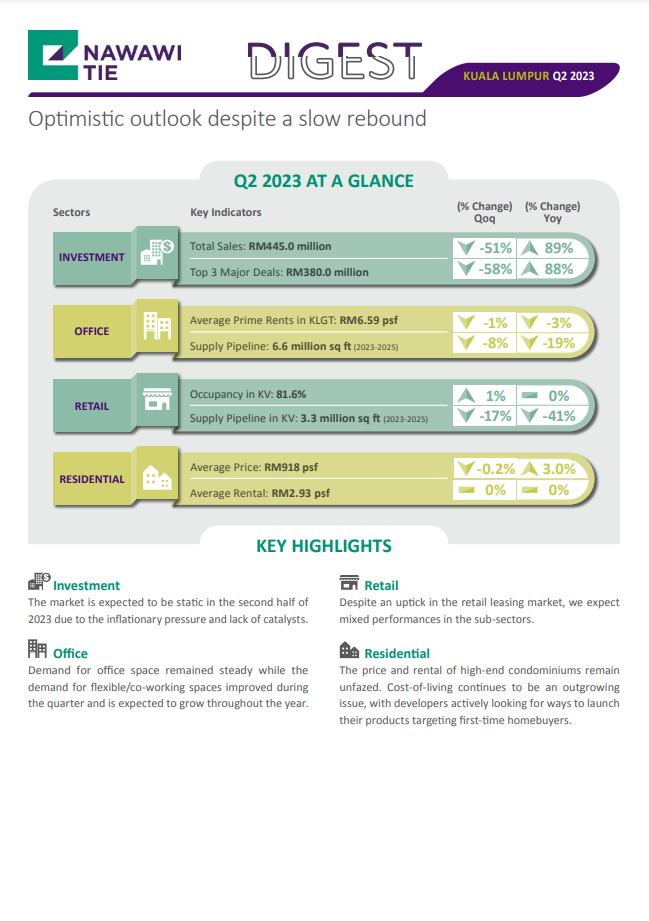 Get the report
Complete this form to download
By submitting the form above, you agree to Nawawi Tie Leung's Data Protection Policy.